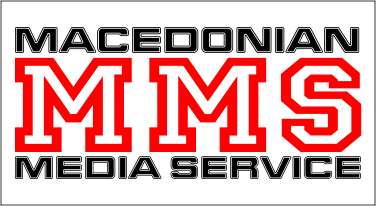 Macedonian Media Service (MMS) is an established trading company 2008 Main activity of Macedonian Media Service is a production of multimedia content, which is published through the basic information portal mms.mk. This content is intended for the general audience (B2P) and the media that will use the service (B2B).
The target group of MMS is a population of 25 - 45 years old, is high and highly educated, with an interest in information and content, primarily for Macedonia and the region.
Our editorial staff consists of 9 full time employees:
Editor - 1 person
Journalists - 5 people
IT - 3 people
We tend to have 80 % of content from our own production while other news we receive through cooperation with other relevant media in Macedonia and the region, with which we have signed agreements for mutual download of content.
Our biggest challenge is research stories, which can contribute to the improvement of social developments in Macedonia and to the correction of power.
MMS is a member of the Portal Association - IAAB Macedonia and we signed a contract with the Research and Measurement Agency Ipsos to be involved in measuring portals - Ipsos (Dometrics)
MMS is a signatory to the Declaration of Copyright and Related Rights. Business policy of MMS is to respect all legal and professional norms in the media. MMS She is a member of the Media Ethics Council of the Republic of Macedonia (SEMM), while the journalists from our newsroom are members of the Association of Journalists of the Republic of Macedonia (AJM).